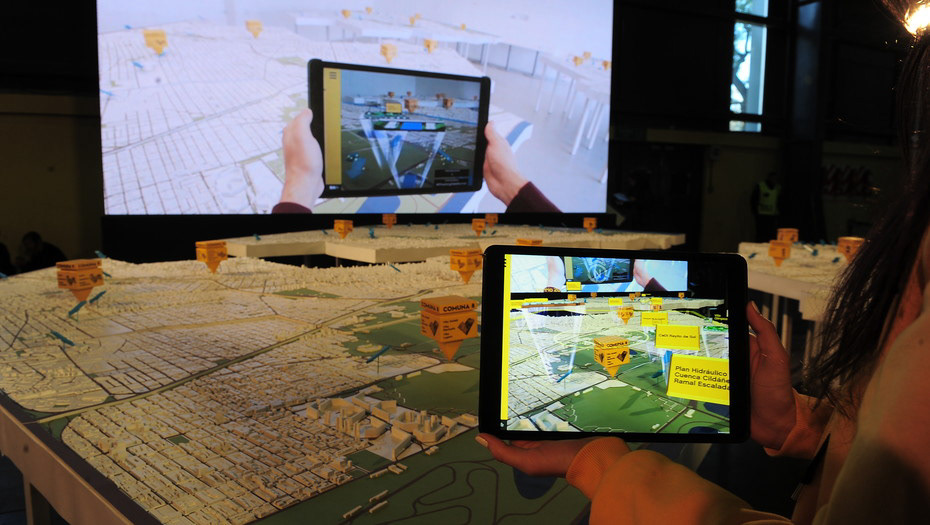 The project Buenos Aires Transformation of the creation of a physical physics on a scale of the whole territory of the City of Buenos Aires of 6 X 6 meters, in it you can see all buildings in relief, streets and green spaces. Some landmark buildings are produced with 3D printers.
 An Augmented Reality application was also created using ArCore and ArKit from Google and Apple, respectively, which allows us to see in 3D 60 infrastructure works of the Government of the City of Buenos Aires. In addition to exploring the works the user has the possibility to see more information within each work, with the inclusion in the same amount of 400 contents between photos, presentations and videos.
 The project, designed and produced entirely by SENSE ARQ, meant the effort of an interdisciplinary team among creatives, designers, 3D modelers, graphic artists, architects and producers of more than 30 people during 4 months.
Graphic Press:
Radio: 
https://radiomitre.cienradios.com/rodriguez-larreta-presento-buenos-aires-se-transforma-la-rural/