BBVA Francés - Inauguration of Torre Catalinas Norte Sense Arq. 
Developed a series of activations based on new technologies for the inauguration of the new BBVA Francés tower in Buenos Aires.
Virtual Reality - Flight Experience
 Through the Unreal Engine 4 graphic engine, we recreate the city of Buenos Aires and the BBVA tower in detail. Through the use of an HTC Vive we achieved an immersive experience where the user could "fly" by means of a hang glider through the city to reach the new tower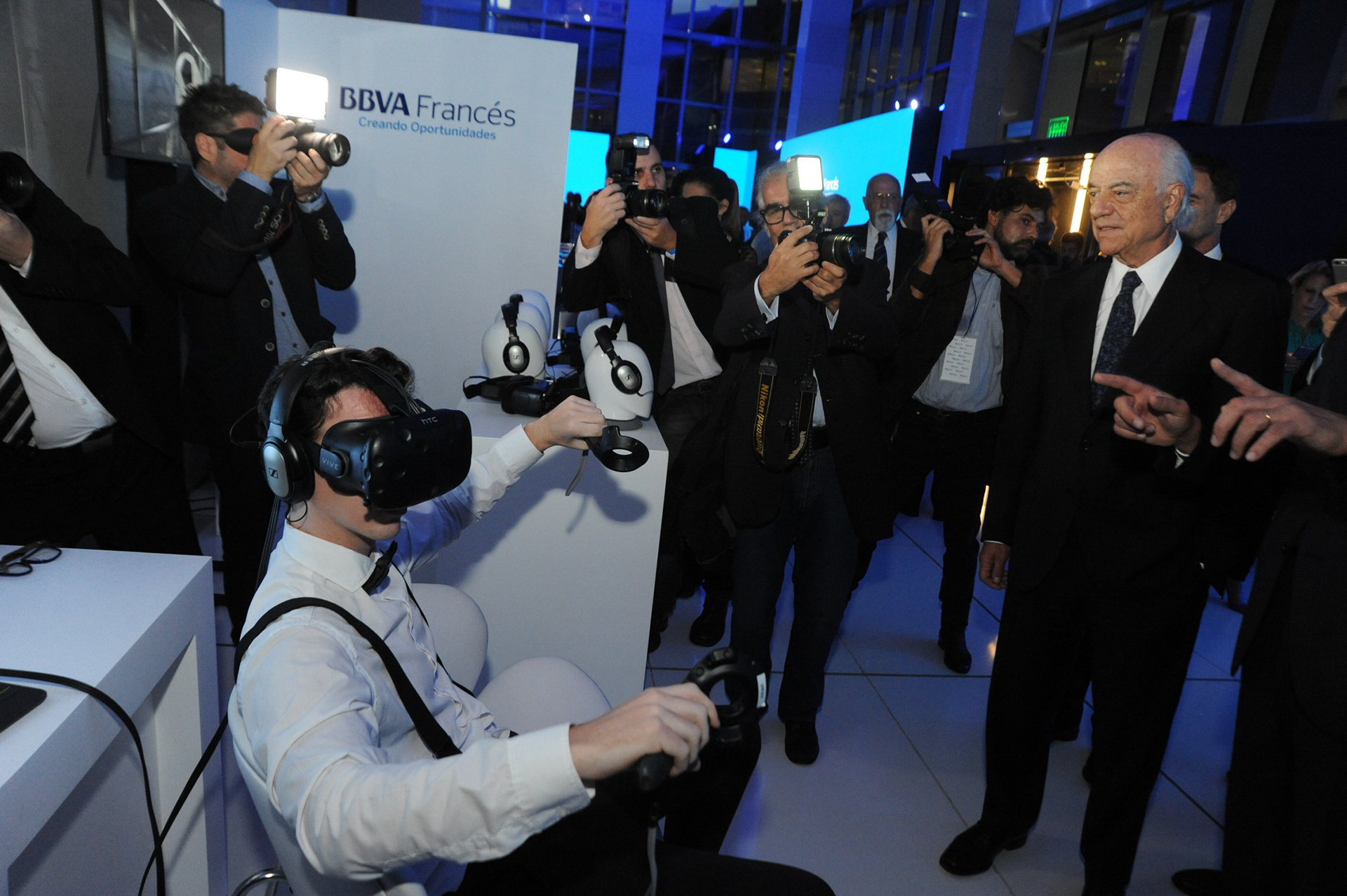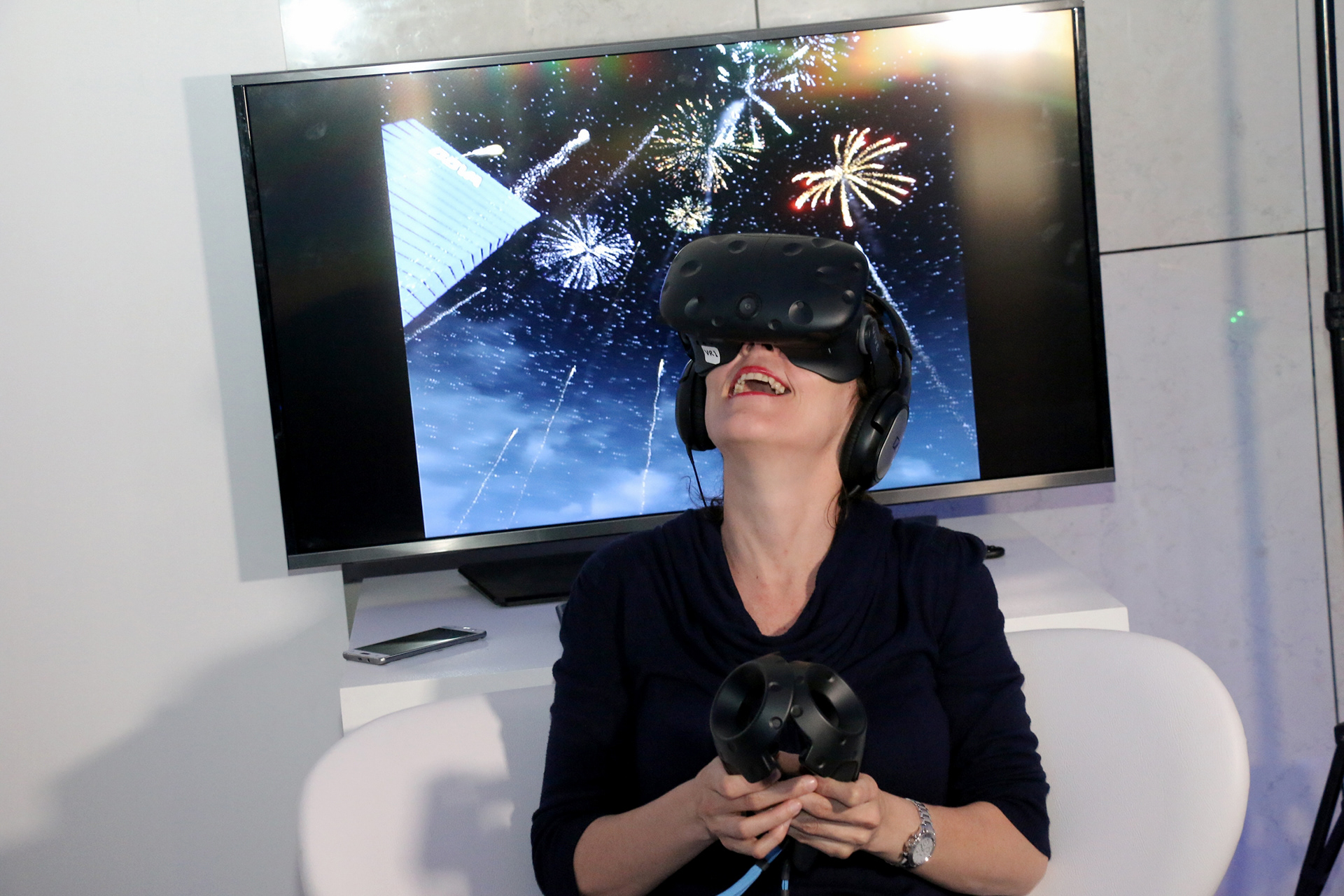 Augmented Reality - Photographic Exhibition 
Chino Zavalía was in charge of making a photographic exhibition with a series of bank employees as a target. Each photograph had a layer of augmented reality that we developed, where the biography of the employee was briefly told of his role and his most important qualities.
360 ° experiences

 We made a series of experiences for Gear VR, aimed at the tower and each one of the BBVA Frances sponsors.
360 ° Experience - Views 
Through a timelapse in four different times of the day, the 4 views of the highest floor of the tower are shown.
360 ° Experience - LATAM - Conducted in conjunction with MalditoMouse
 An app for GearVR was created in which you can go through a world map and observe the different air routes of LATAM.In turn, it is also possible to visit the different towers that BBVA has in the world.
360 ° Experience - Boca & River 
Made in conjunction with Collateral Studio An immersive experience was developed with Boca, River and one of the offices of the tower as a stage where the action takes place.